Products Catalog
Read more




About CLIMA Sanitary Napkin Machine and Baby Diaper Machine

About CLIMA Sanitary Napkin Machine and Baby Diaper Machine
CLIMA
Sanitary Napkin Machine and Baby Diaper Machine
is designed by computer-assistant engineering and high technology. The Sanitary Napkin Machine and Baby Diaper Machine has proven high efficiency, low maintenance and energy-saving during years of practice.
Sanitary napkin machine and baby diaper machine
are our featuring products of CLIMA. We will provide our best napkin machine and diaper machine.

Featuring Products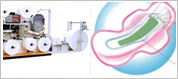 Baby Diaper Production Line
CLIMA is a specialied in manufacturer and exporter for
baby diaper machine
of the first class design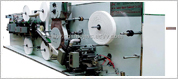 Napkin Making Production Line

Parent needs to care about children more. We provide more tips for your children for their healthy...
Read more